Bowl Forecasts for December 29th
By Phil Steele
Today Air Force and Rice being the bowl day in the Armed Forces Bowl. After that stay with the service academies as Navy takes on Arizona St in the Kraft Fight Hunger Bowl. Then West Virginia plays Syracuse in the Pinstripe Bowl. Oregon St and Texas square off in the Alamo Bowl. And finally, TCU meets Michigan St in the Buffalo Wild Wings Bowl to close the evening. Each day there is a bowl I will have a breakdown of the game here on my blog. But if you can't wait for the actual writeup, make sure you download my FREE Bowl Guide which gives you a glimpse of each game being played this bowl season. The Bowl Guide includes Stat Leaders, Past Meetings, Bowl Records, Game By Game Stats and Previous Bowl Game Results. Everything you need for this post season at your fingertips! Here is the forecast for today's bowls. Make sure you check back on Monday for the New Year's Eve forecasts and download that Bowl Guide today!

ARMED FORCES BOWL
vs
11:45 am • ESPN • Amon G. Carter Stadium • Fort Worth, TX

Air Force will be playing in the Armed Forces Bowl for the 4th time (1-2) in 6 years. The last time here the Falcons defeated Houston, 47-20 in '09. The Falcons are 2-3 in bowls under Calhoun and he is the only AF HC to lead his team to bowls in his firs 6 years. Their 3 bowl losses have come by a combined 9 points. AF came into the season with 6 returning starters (3 off, 3 def), had an impressive effort at Michigan and a big win over Nevada, but their other 5 wins came vs teams that have a 15-44 combined record including being pushed around by Army. Rice returns bowling for the 1st time since '08 and 10th time (5-4) overall. This will be HC Bailiff's 2nd bowl game and he will look for his 2nd win as Rice defeated W Michigan 38-14 in the '08 Texas Bowl. The Owls have played my #116 schedule while AF played my #119.
The Falcons have my #79 offense avg 29 ppg and 436 ypg. The triple option features QB Dietz and RB Getz who was on pace for a record-setting season but an injury hobbled him at midseason. Getz became the only player in AF history to have three 200 yard games in the same season. Dietz ran a smooth prolific attack during a 3 game win streak with 104 points but stumbled down the stretch as AF was outscored 135-66 in the last 4. Dietz can hurt you with the pass but the Falcons had 65 attempts and 535 yards less than last year. Two of the 3 returning offensive starters this year were on OL but the Falcons lost their projected C as well as their backup. AF has a small (6'3" 255) but quick OL that helped them finish #2 in the FBS avg 329 rush ypg (5.2) with just 7 sacks (all in last 3). AF's defense has my #100 ranking allowing 29 ppg and 402 ypg. AF did surprise holding Hawaii (pts) & SDSt (268 yards) both to season lows. The DL has allowed 198 rush ypg (4.6) and totaled just 8.5 of the team's 15 sacks. The LB unit was the D's only bright spot led by #1 tackler Niklas and top tfl man Means. With no pressure on opposing QB's the secondary struggled as well allowing 204 ypg (68%) with a 16-8 ratio finishing #118 in my pass eff D rankings. The Falcons are #89 in my ST's rankings as PK Herrington was 15-18 last year but slumped to 4-10 while P Baska was a bright spot with a 38.5 net. On the other side AF only had 10 PR's out of 44 punts!
Things were looking grim for the Owls as they were sitting at 2-6 before winning their last 4 by an avg score of 41-26 to secure a bowl bid for just the 3rd time in over 50 years! QB McHargue is a dual-threat option for the Owls and had some of his best games down the stretch avg 254 pass ypg and rushing for 3 td's over the final 3 games. When McHargue isn't rushing he is handing off to Ross who is coming off his highest rushing total of the season in his last game (154 yards vs UTEP). WR's Taylor & McGuffie have each had 100 yard receiving games, while McDonald had his best game of the season in the finale, finishing with 99 receiving yards. The OL (6'4" 291) greatly increased their rush numbers from 151 ypg (3.9) last year to 201 ypg (4.2) this year and are avg 221 rush ypg (4.2) over their last 6 games. The lone dropoff offensively has been pass protection, as the Owls were sacked 5.5% of the time last year vs 8.1% this year. Rice has my #91 defense but during their 4 game winning streak, they allowed just 92 rush ypg (3.0). Overall their rush ypg allowed is up from last year, going from 183 (4.8) to 193 (5.1) this year. The Owls have my #72 pass eff D, which is the 3rd straight year they've improved in that department. Rice has my #38 ranked ST's unit and K Boswell is among the NCAA leaders with 21 makes including 6-7 from 50+!
At the end of October Rice was sitting at 2-6 having to sweep the board to have a shot to get to a bowl and they did just that. Of the 4 teams they beat, none had a winning record. AF dropped its last 3 games away from home but the last 2 losses were vs two teams that shared the MW crown. It's no secret that to beat Air Force, you need to stop the run but Rice has struggled allowing 5.1 ypc. Rice hasn't faced an option offense this year but still allowed over 300 yards rushing 3 times. Rice's defense only starts 1 Sr and when facing the option you must be disciplined and stay home or else they will break numerous long plays. I feel this very young D will have trouble doing that and call for the Falcons to win their 3rd bowl in 4 years.
PHIL'S FORECAST: AIR FORCE 34 RICE 28

 _______________________________________________________________________________________________________________________
KRAFT FIGHT HUNGER BOWL
vs
4:00 pm • espn2 • AT&T Park • San Francisco, CA
After 8 consecutive post season appearances, a 5-7 record last year kept the Midshipmen at home. After an 8-4 campaign they find themselves back in a bowl and journey to San Francisco for the 2nd time as they were here in '04 when they knocked off New Mexico 34-19. HC Ken Niumatalolo enters his 5th bowl (interim HC in '07) where he has gone 1-3. The Midshipmen and Sun Devils have never played. In the past 7 seasons ASU HC Todd Graham has guided 4 different teams to bowl games (3-1, did not coach Pitt in their bowl last year). The Sun Devils have now made back-to-back bowls, but lost last year 52-24. ASU has played my #49 toughest schedule while Navy has played just my #104.
Navy has my #84 ranked offense avg 25 ppg and 386 ypg. After beginning the season with Jr Miller at QB the coaching staff made the switch to true frosh Reynolds who in turn led the Midshipmen to a 6-1 record and finished 3rd on the team in rushing. In limited passing Reynolds also found success completing 58% with an 8-1 ratio (17 total td's). The rest of the running game was focused around SB Greene and FB Copeland who finished 1st and 2nd on the team in rushing respectively. Niumatalolo proclaimed that Turner was one of the best WR's he's had here and he led the team in rec and rec td's on the year. The OL avg 6'2" 286 and paved the way for 286 ypg (5.3) on the ground (6th in FBS) while allowing 19 sacks (13.3%). The D has my #70 ranking allowing 23 ppg and 389 ypg. The 3-man DL unit (6'2" 266) allowed 161 ypg (4.3) on the ground while posting 6 of the team's 17 sacks (35%). The LB's finished 2nd, 3rd and 4th on the team in tackles with Wetzel (#4 tackler) also leading Navy in sacks and tfl. The Midshipmen have my #87 ranked pass eff D allowing 226 ypg (68%) with a 12-8 ratio as S Bush led the team in tackles. Navy had my #96 ranked ST's with K Sloan converting on 9 of his 13 FG att's and P Beltran finishing with a 45.1 avg.
The Sun Devils #25 offense avg 36 ppg and 449 ypg in Graham's "High Octane" offense. With the early departure of QB Brock Osweiler to the NFL, ASU endured a 3-way QB battle in camp with Kelly winning the starting gig. Kelly eclipsed the 3,000 yard mark in total offense this year starting all 12 games while Eubank handled the role as the team's wildcat QB earning 56 rush att's on the year. The RB duties were split between a trio of backs in returning starter Marshall and newcomers JUCO Grice and true frosh Foster. Grice and Foster also proved to be a force out of the backfield on passing downs finishing 2nd and 3rd on the team in receptions behind TE Coyle. The OL led by 3Y starters LT Evan Finkenberg and RG Andrew Sampson avg 6'4" 292 and paved the way for 191 ypg (4.2) on the ground but did allow 37 sacks (9.4%). The D has my #21 ranking allowing 24 ppg and 351 ypg under co-DC's Randolph and West. The DL avg 6'1" 269 and is led by AA DT Sutton. The unit allowed 172 ypg (4.1) on the ground while recording 28.5 of the team's 49 sacks (58%). The LB's are led once again by the team's leading tackler Magee who returned to excellent form following an Achilles inj that forced him to miss all of last year. ASU's secondary became one of the most dangerous in the nation as they finished with my #4 pass eff def allowing 181 ypg (51%) with a 21-20 ratio. The ST's unit (#41) is led by the steady foot of P Hubner who avg's 47.1 per punt with a team net of 40.7.
Any time a service academy is playing a BCS team they are limited stature-wise due to military restrictions. They, of course, make it up with heart, enthusiasm, preparation and focus and have always been solid in bowls. ASU's DL is among the NCAA leaders in sacks and I feel they'll struggle having to play disciplined D vs the option. On defense Navy will struggle Arizona State's up-tempo style and the wave of talented RB's that Arizona State can throw at them. Look for a relatively competitive game early but in the end the Devils will prove to be too much.
PHIL'S FORECAST: ARIZONA ST 34 NAVY 27
_______________________________________________________________________________________________________________________
PINSTRIPE BOWL
@philsteele042 • #pinstripebowl
vs
3:15 pm • ESPN • Yankee Stadium • Bronx, NY

These former Big East rivals who annually ('55-'11) played for the Schwartzwalder Trophy meet up in the Pinstripe Bowl. After WV had won 8 in a row in the series, the Orange pulled upsets in '10 and '11. This is WV's 1st trip to Yankee Stadium while the Orange played in the inaugural contest beating KSU 36-34 in 2010. WV's Holgorsen won his 1st bowl game last year in record setting fashion upsetting Clemson 70-33 in the Orange Bowl. After just missing out on a bowl in '11 with a 5-7 record, the Orange are back in the post season this year under 4th year HC Doug Marrone, who was victorious in his only other trip to a bowl in '10's Pinstripe at Yankee Stadium. WV played my #21 schedule, while Syracuse played my #39.
On October 12th the 5-0, #5 ranked Mountaineers had their sights set a little higher than a cold weather December afternoon bowl game. On October 13th the reality of the Big 12 set in with 2 straight trips to Texas facing some of the nation's top skill players. A 49-14 loss to TT began an epic 5 game slide in which WV was outscored by nearly 20 ppg. To their credit the Mountaineers won their last 2 games to go bowling for an 11th straight season. September Heisman winner Geno Smith (432, 83%, 20-0 in 1st 4) had a streak of 274 passes without an int snapped in the loss to KSU when the Cats held WV to 155 pass yards, the lowest total ever by a Holgorsen coached team. The real issue on offense was a lack of balance as RB Alston was banged up most of the season and Buie isn't an every down back. The staff moved the FBS's #1 rec Austin to share the TB duties vs OU and he responded with a school record smashing 344 rush yards! He shared the job in the last 2 and is expected to do so again in the bowl. Bailey leads the nation in td rec's with 23 and is #3 in ypg (125.1). The OL (6'5" 315) has 3 Sr starters and allowed 20 sacks (3.9%) but will be without their Ct'r Madsen in this one. WV has my #4 offense and #82 D. The Mountaineers D struggles were masked by the early season offensive explosion but became the focus during the losing streak. The DL (6'4" 290) did its job plugging up run lanes (143, 3.5) but the front 7 generated little pass pressure (11 sacks in Big 12 play). Four of the top 6 tacklers were LB's with BLB Francis the standout (#1 tfl). WV finished #123 in my pass eff D where the CB's struggled while leading tackler Joseph was the only member of the secondary to start all 12 games. The ST's (#54) are where the dynamic Austin shines as a PR (11.0) and KR (26.4). WV used 3 different P's before settling on K Bittancurt (11-18 FG, long 52) to handle both jobs as the team finished with a 34.6 net (#100 FBS). The coverage units allowed 24.0 on KR and 7.5 on PR.
The Orange have my #33 offense avg 29 ppg and 473 ypg led by Sr QB Nassib who has broken nearly every SU passing record. Nassib saved his best for last eclipsing the 3,000 yard passing mark for the 1st time with the Orange as OC Hackett switched the offense to the up-tempo style that most of the nation is currently using. While the loss of RB Bailey (1051 rush yards last year) to graduation appeared to be a concern, Smith stepped to the forefront and surpassed the 1,000 yard plateau while Gulley complemented him with 600+ rush yards and 7 td's of his own. With Nassib's prolific numbers it was a foregone conclusion that some of his WR arsenal would find success as well with Lemon surpassing the 1,000 yard mark despite an early season injury and Sales just 137 yards away from 1,000. The OL avg 6'4" 289 and paved the way for 172 ypg (4.2) while allowing just 14 sacks (3.1%) compared to 37 (8.9%) last year. This is even more impressive due to the fact that their top OL, LT Justin Pugh missed the 1st 4 games with injury. The D has my #65 ranking allowing 26 ppg and 385 ypg under DC Shafer. The DL avg 6'2" 267 and recorded 10.5 of the team's 24 sacks while allowing 148 ypg (4.1) on the ground. The LB trio of Davis, Diabate and Spruill (who will miss a significant portion of this game) along with their top player and leading tackler SS Thomas were the main reason that SU was able to rattle off victories in 5 of its final 6 games. The Orange finished with my #105 pass eff D allowing 237 ypg (63%, 21-9) and a #99 mark on ST's as K Krautman hit on just 62% of his FG att's after converting on nearly 80% last year.
Last year these two met as Big East foes with WV ranked #11 at Syracuse but the Mountaineers lost 49-23. This year they meet as Big East vs Big 12 and next year it would be an ACC vs Big 12 matchup. It was no surprise to me that the Mountaineers would finish in this spot after their 5-0 start as the public and media basically named Geno Smith the Heisman winner and had them in a BCS bowl. All Syracuse does is play solid, basic football and did so again this year, especially down the stretch where they went 5-1. Expect too see two long-time rivals really go after one another here with WV playing with revenge and Syracuse the hotter team. The weather forecast calls for snow but I still there will be some points scored in this one as the the Mountaineers come away with a close win in the final seconds in what should be one of the most exciting bowl games of the year.
PHIL'S FORECAST: WEST VIRGINIA 35 SYRACUSE 34
_______________________________________________________________________________________________________________________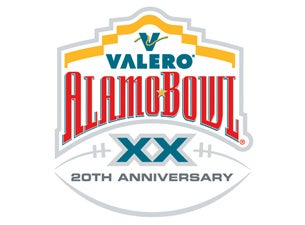 ALAMO BOWL
vs
6:45 pm • ESPN • Alamodome • San Antonio, TX

After a 2 year post season layoff, the Beavers are back in a bowl making their 1st trip to San Antonio for the Alamo. OSU HC Mike Riley has plenty of bowl experience with the Beavers going 5-1 while this is their 1st meeting with Texas since '87 (0-2 all-time vs Longhorns). The Horns make the short 76 minute trip here for only the 2nd time in their post season history as they beat Iowa here 26-24 in '06. HC Mack Brown is 13-7 in bowls including 3-2 vs Pac-12 teams. OSU was 5-3 vs bowl teams this year outscoring them 27-26 and outgaining them 434-398. UT was 5-4 vs bowlers outscoring them 37-35 despite being outgained 456-454.
The Beavers have my #28 offense avg 33 ppg and 443 ypg. Mannion started 8 games for OSU this year before an injured knee prompted the Beavers to use Vaz for a few weeks. On the season the 2 QB's passed for over 3,700 yards (63%) with a 26-14 ratio (just 1 int from Vaz). Mannion has the stronger arm and a better grasp of the playbook and will start here. The Beavers used a RB-by-committee approach early on with Storm Woods, Ward and Agnew all getting their share of touches. As the year wore on, however, Woods would inherit the #1 role and ended up with 46 more carries than Ward and Agnew combined. Next to Robert Woods and Marqise Lee at USC, the WR combo of Wheaton and Cooks could arguably be mentioned as the 2nd best duo in all of the NCAA this year as they both eclipsed the 1,000 yard receiving mark pulling in 61% of the team's pass yards. The OL avg 6'4" 299 and while OT's Michael Philipp and Colin Kelly clearly deserve credit for the unit's performance helping pave the way for 126 ypg (3.8) rushing and allowing 23 sacks (4.8%), it's important to point out the showing from true frosh C Isaac Seumalo who started all 12 games this year. The D has my #22 rating allowing 20 ppg and 354 ypg. The DL avg 6'3" 293 and allowed 131 ypg (4.0) on the ground while recording 20.5 of the team's 26 sacks (79%). After finishing 2nd on the team in tackles last year (78), Doctor enters this game as the #1 tackler needing just 6 more to reach '11's mark. The secondary is arguably the strongest position on the entire team led by AA CB Poyer as OSU finished #16 in my pass eff def allowing 223 ypg (59%) with a 12-19 ratio. The Beavers have my #74 ST's led by the consistent kicking of Romaine who has hit 14-16 FG's on the year.
After losses to TCU and K-St and NI's unlikely ascension to a BCS bowl knocked the Horns out of a Cotton Bowl bid, they find themselves here with plenty of questions surrounding the program. QB Ash looked solidly entrenched as the starter finishing #20 in the FBS in pass eff (223, 68%, 17-7) until he committed 3 TO's in the 1H vs TCU and suffered a rib injury and DNP vs Kansas St but will get the start here with the susp of McCoy. The uncertainty at QB has allowed D's to key on the run game as the Horns failed to top 100 in their last 2 and their 4 worst rush games came in all of their losses this year. The 3-headed TB monster including home run hitter Fr Gray, goal line specialist Bergeron and the most complete back Brown. The top WR is deep threat Davis with Shipley handing the underneath routes. The OL (6'5" 306) has no Sr starters and allowed just 14 sacks this year (3.8%). UT has my #19 offense and #29 D. The Horns DL (6'4" 284) suffered a huge blow vs Oklahoma when DE Jeffcoat was injured and knocked out for the year. He had teamed with Okafor to form 1 of the nation's best DE duos but now OL's can focus on Okafor who had just 2 sacks in the last 6. The Horns also lost their top LB with Hicks getting injured vs Miss and missing the rest of the year. The result was UT finishing last in the Big 12 in rush D (199, 4.8), its worst numbers in the Brown era. UT is #42 in my pass eff D (214, 60%, 16-13) with S Vaccaro and CB Diggs the standouts. The ST's (#18) feature KR Monroe (26.5) and PR Diggs (7.3). K's Jordan and banged up Penn St transfer Fera combined to hit 10-17 FG's with just 1-6 from 40+. Duke transfer P King had a terrific season with a 40.8 net (#5 FBS). The coverage units allowed 22.6 KR and 9.5 on PR.
Surely Texas fans, after 9 straight seasons of 10 or more wins, have to be disappointed with a 21-16 record the last 3 years. However, Mack Brown has performed well in these non-BCS bowls with a 3-0 record and this will be the 1st time in 20+ years that the Longhorns find themselves an underdog in a non-BCS game and they are playing a stone's throw away from their campus. The recent suspensions should have the Horns playing with a chip on their shoulder as not many are giving them a chance to pull this one out.
PHIL'S FORECAST: TEXAS 31 OREGON ST 28
_______________________________________________________________________________________________________________________
BUFFALO WILD WINGS BOWL
vs
10:15 pm • ESPN • Sun Devil Stadium • Tempe, AZ

This is just the 2nd meeting between these similar programs (MSU won 26-19 in '53) and the 1st trip for both to the Buffalo Wild Wings Bowl. With the youngest team in his tenure and playing in its inaugural Big 12 season, TCU HC Patterson is thrilled to bring his Frogs to play a Big Ten team in a bowl for just the 2nd time in school history (beat Wisconsin 21-19 in 2010 Rose Bowl). Patterson is 7-4 in bowls winning 6 of the last 7 (2-1 vs BCS). After 2 straight 11 win seasons it was a year of diminished expectations for the Spartans as they lost 5 games by 4 points or less including 3 on the last play. MSU is just happy to be bowling where they are 1-4 under Dantonio. TCU was 4-5 vs bowl teams this year being outscored 29-28 despite outgaining them 369-356. MSU was 4-5 outscoring them just 19-16 despite a 363-281 yard edge.
After a tumultuous offseason the Frogs began the year 4-0 extending their FBS win streak to 12 games. QB Pachall (237, 66%, 10-1) then left the program leaving the offense in the hands of rFr Boykin who had been practicing at RB. Boykin's 4.5 speed opened the playbook for the Frogs but he also made more mistakes than his predecessor. He finished the year 3-5 as a starter avg 222 ypg (57%) with a 14-9 ratio and 258 rush (2.5). The Frogs left spring with 3 NFL caliber RB's but by week 3 were down to Tucker who was also banged up. After having 3 runners with 700+ yards last year, no one cracked the 600 yard mark with Fr Catalon finishing as the top rusher. Five WR's finished with 20+ rec's including the school's career td reception leader Boyce. The OL (6'5" 308) starts 2 Sr's and allowed 25 sacks (6.7%). The Frogs finished with my #81 offense but my #9 D. Despite starting 3 underclassmen (2 frosh) on the DL (6'4" 279) the Frogs led their new conference in rush D (104, 3.3). With all-star DE Maponga banged up Fr DE Fields stepped up and led the conference in tfl while finishing 2nd in sacks. TCU's 4-2-5 fit in seamlessly in the pass happy Big 12 and LB's Cain and Halsey finished as the top 2 tacklers. TCU had my #7 pass eff D (228, 54%, 21-21) as they finished #3 in the FBS in int led by CB Verrett's 6. The ST's (#47) were inconsistent which is to be expected for a team which starts frosh in P Perry and K Oberkrom.
After a NY's bowl win over an SEC team the Spartans entered the year #13 which was their highest preseason ranking ever. The staff said all of the right things about Andrew Maxwell coming into the season as he prepared to replace the school's all-time winningest QB Kirk Cousins. MSU also had to replace its top 4 rec's from last year, and Maxwell struggled finishing #100 in FBS pass eff (215, 53%, 13-9) with the lowest completion % among full-time Big Ten QB's. Drops were a major issue early on as the WR's learned on the job with 5 players rotating at 2 spots led by Fowler. TE Sims looked to be on his way to the Mackey Award leading the FBS TE's in rec's after 4 games before suffering an ankle inj which shut him down for nearly 3 games. The OL (6'4" 305) was expected to be a strength for the 1st time under Dantonio but injuries plagued the unit as they lost 2 starters just 4.5 games into the season. Six different OL combos started with only RG McDonald starting every game and they allowed 19 sacks (4.3%). They did pave the way for the Big Ten's rushing leader RB Bell (#3 FBS) who used his size (6'2" 237) and strength to wear out D's. The veteran D led the Big Ten in most yard category allowing 273 total ypg (#4 FBS), 100 rush ypg (#8 FBS) and 16.3 ppg (#10 FBS). Big plays were scarce, however, as despite returning 2 of the Big Ten's best DE's in Gholston and Rush they had just 16 sacks. Keep in mind that LB Allen led the Spartans with 11 sacks last year. While his numbers also suffered this year the same can't be said of MLB Bullough who led the D with 102 tackles and 12 tfl. MSU is #17 in my pass eff D (174 ypg, 53%, 10-13) with veteran CB's Adams and Dennard specializing in press coverage. The ST's (#67) didn't live up to Dantonio's high standards as K Conroy led the Big Ten in FG's made but had 5 costly misses in close games. The coverage units also generously allowed 9.6 on PR and 24.0 on KR.
While Michigan St came into the season with high expectations and finished just 6-6, 5 of their 6 losses were by a combined 13 points. On the other side, TCU HC Patterson may have pulled his best coaching job yet getting TCU to 7 wins despite playing in a new tougher conference while having one of the most inexperienced teams in the country due to susp/inj. Both of these teams could use a bowl win to springboard themselves into 2013 which will almost certainly be a much better year for both teams. Overall, I give a slight talent edge to Michigan St and I like their experience at RB and in the front seven on defense to pull out a tight low scoring affair.
PHIL'S FORECAST: MICHIGAN ST 20 TCU 17
Phil Steele is a college football analyst who has been publishing his annual College Football Preview since 1995. His magazine is regarded as one of the best in the business.
Google+