Bowl Forecasts for January 1st
By Phil Steele
Happy New Year! 2013 begins with a bang as Purdue and Oklahoma St face off in the Heart of Dallas Bowl while Northwestern and Mississippi St meet in the Gator. Nebraska and Georgia square off in the Capital One Bowl as well as some future first round draft choices in the Outback Bowl. Of course, the prestigious Rose Bowl goes today and one-loss BCS Buster Northern Illinois meets Florida St in the Orange Bowl to end the evening. Each day there is a bowl I will have a breakdown of the game here on my blog. But if you can't wait for the actual writeup, make sure you download my FREE Bowl Guide which gives you a glimpse of each game being played this bowl season. The Bowl Guide includes Stat Leaders, Past Meetings, Bowl Records, Game By Game Stats and Previous Bowl Game Results. Everything you need for this post season at your fingertips! Here is the forecast for today's bowls. Make sure you check back tomorrow for the Sugar Bowl!

HEART OF DALLAS BOWL
@philsteele042 • #HeartofDallasBowl
vs
12:00 pm • espnU • Cotton Bowl • Dallas TX
Going into their annual Bedlam rivalry game with OU, the Cowboys were looking at a possible at-large BCS bowl bid but lost their last 2 games to fall to the bottom of the Big 12 bowl pecking order and play a 6-6 team under an interim HC. This is the 2nd meeting ever with a Drew Brees led Boilers beating OSU 33-20 in the '97 Alamo Bowl. OSU alum and HC Gundy has led the program to a school record 7th straight bowl appearance and he's 4-2 although eyebrows were raised when he reportedly interviewed for the Tennessee job the day the bowl bid was announced. OSU has played my #18 schedule, while PU has played the #53.
Despite being bowl eligible in back-to-back seasons for the 1st time since '06-'07, the Boilers fired 4th year HC Hope one day after beating rival Indiana. Preseason expectations may have something to do with it as Hope repeatedly called the 2012 Boilers his best team and "legit contenders" as they returned a league high 19 starters. Instead PU started conference play 0-5 losing by an avg of 21 ppg which reportedly began the protracted negotiations to buy out Hope's contract. WR coach Higgins, who called the plays in the last 3 games after OC Nord was out with a back injury, will act as interim HC. The Boilers also made a change at QB with TerBush, who started the first 8 games, officially being benched after the loss to Minny. Despite playing with a torn ACL, which will require surgery after the season, Marve led the team to wins in their final 3 games throwing for 262 ypg (72%) with a 7-1 ratio in the process. The Boilers have a 3-headed monster at RB in Shavers, Hunt and Bolden who combined for 1,423 yards (5.6). Three WR's had 40 rec's with Edison and Bush combining for 15 td's. The OL (6'4" 296) allowed 22 sacks (4.9%) and paved the way for 165 rush ypg (4.5). Overall PU has my #61 offense. Perhaps the most disappointing aspect of the Boilers is a D which, despite being led by 1 of the league's most talented DT's, Short (6 sk, 8.5 tfl), still allowed 180 rush ypg (4.7). Lucas led the LB's in tackles with just 63 and the D is designed to funnel plays to the S's with Feichter leading the team in tackles. PU finished #43 in my pass eff D (228, 57%, 16-14) even though the CB's are on the shorter side with 3 of the top 4 under 6'0". Overall PU has my #68 D. Hope had improved PU's ST's every year since he arrived until this year when the Boilers finished #65. The K game was inconsistent with McCartney and Griggs combining to hit 9-13 FG's and missing 5 xp's. P Webster avg'd 42.5 with a 37.2 net although he had 3 P's blk'd. PU led the FBS in KR last year but the numbers dropped a bit this year with Mostert (14, 26.8) missing 5 games although Hunt (22.1) had a 100 yard KR td vs OSU. PR's were a problem with PU avg just 3.2. The coverage units allowed 7.5 on PR's and 21.5 on KR's.
After last year's #3 finish the Cowboys had to rebuild on offense with just 4 starters back losing #1 DC's QB Weeden and WR Blackmon. Even though frosh QB Lunt won the job out of spg, he saw action in the fewest games (5) as he was injured twice. The more mobile Walsh started 3 games before suffering a leg injury which was initially thought to knock him OFY but he returned as a short yard/GL QB in the last 3. After Lunt returned for 2 starts he was replaced after a head injury in the KSU game by last year's backup Chelf who started the final four avg 277 ypg (59%) with a 10-4 ratio. The top target is Walsh's HS teammate Stewart who finished #4 in the Big 12 in rec's. Randle led the Big 12 in rushing and carries. The OL (6'4" 315) starts 2 Sr's and allowed 10 sacks (2.2%) as the QB's get rid of the ball quickly. OSU has my #5 offense and #36 D. The bend-don't-break unit thrived on TO's in '11 (FBS best 44) but with those in much shorter supply this year (17) they did improve their yard totals drastically. The DL (6'3" 279) was led by All-B12 DT Barnett who clogged run lanes and led the team in tfl. The Cowboys used a LB rotation with Elkins leading the team in tackles with just 73. OSU ranks #41 in my pass eff D allowing 286 ypg (61%) with an 18-9 ratio. The starting secondary has 4 of the team's top 5 tacklers led by CB Gilbert who led the team in pd (9). Under Gundy OSU's ST's (#21) are always among the Big 12's best. K/P Sharp led the nation in FG's (25-31, long 51) and TB (71) while finishing with a 40.0 net. Gilbert (26.4) tied the Big 12 rec'd with his 5th career KR td this year. Moore was the top PR (7.2) and Craig blk'd 2 vs TT. The coverage units were the reason the ST's didn't finish in the top 10 as they allowed 12.3 on PR and 25.2 on KR with 3 combined td's.
While OSU has to be disappointed after starting 7-3 to be playing here, they clearly are the far superior team across the board. Expect Purdue to have a few wrinkles in this game as they are an experienced team playing with a lame-duck coaching staff so they are fully capable of putting some points on the board early before OSU pulls away in the end.
PHIL'S FORECAST: OKLAHOMA ST 45 PURDUE 27

_______________________________________________________________________________________________________________________
GATOR BOWL
vs
12:00 pm • espn2 • Everbank Field • Jacksonville, FL

First meeting between the schools. MSU got its biggest bowl win ever in '10's Gator Bowl when they beat Mich 52-14 while this is NU's 1st trip to Jacksonville. This is the 1st time MSU has been to 3 straight bowls since '98-'00 and it is Mullen's 3rd bowl game as a HC where he is 2-0. How important is it for NU to win a bowl game? In last year's bowl Fitz dressed up a stuffed monkey in a #63 jersey which symbolized the number of years it's been since the Cats last won a bowl game. NU still lost 33-22 to an A&M team who fired its HC. It was NU's 9th straight post season defeat including the last 4 under Fitzgerald. The Bulldogs were 1-4 vs bowl teams, being outscored 31-21 and outgained 466-341 while NU was 4-3 outscoring them 28-27.6 despite being outgained 438-317! The Bulldogs have a slight strength of schedule edge (#55-62).
Fitzgerald has his alma mater bowl eligible for the 6th straight season and playing on NY's day for the 3rd time in the last 4 years. The Cats dual QB system features Colter who finished with more rush yards (820, 5.2, 12 td) than pass yards (796, 69%, 8-2) while 6'3" 210 soph Siemian is a strong armed passing QB (99 ypg, 59%, 6-2). Colter's option wizardry combined with RB Mark's blazing speed made a headache for opposing LB's as Mark became the 1st Cat to rush for 1,000 yards since Tyrell Sutton in '06. The offense became predictable at times which caused opponents to stuff the box after falling behind early and with NU content to sit on the ball they blew double-digit 2H leads in all 3 of their losses this year. The rec corps was shockingly weak with just two 100 yard games on the season and 1 came from Colter when he started at WR vs Indy and became the 1st player in FBS history to have 150 rush yards (161) and 100 rec yards (131) in the same game. Christian Jones led the rec's with just 373 yards. The OL measures 6'5" 307 with 3 Sr starters led by LT Ward. The Cats improved across the board defensively coming in as my #55 stop unit. The DL allowed just 123 rush ypg (3.6) and is led by DE Scott who finished #4 in the Big Ten with 7 sacks. The LB's are the team's top 3 tacklers with Proby, Nwabuisi and Ariguzo combining for 285 tackles and 18 tfl. NU ranks #55 in my pass eff D with the secondary taking a big hit when top CB VanHoose missed 3 straight games including the Michigan contest when his replacement batted a desperation Hail Mary to Wolves WR Roundtree which set up the game tying FG on the last play of regulation. The Cats have my #32 ST's led by the exciting Mark whose 20.1 ypr on PR would lead the FBS if he had enough returns to qualify. He surprisingly avg'd just 19.7 on KR. The coverage units allowed 4.3 on PR and 19.9 on KR. K Budzien hit 17-18 FG's while P Williams had a 37.8 net with 19 inside the 20.
Things were looking bright for MSU as they started the season 7-0 heading into their showdown with top ranked Bama, but after that crushing 31 point defeat, they limped to the end of the season having lost 4 of 5 and their once dominant off only avg 315 total ypg in those losses. First year starter QB Russell had a fine season and although he never eclipsed the 300 yard mark, he did enjoy a fine 22-6 ratio. WR Bumphis had four 100 yard rec games, including a 9 reception, 140 yard showing vs the vaunted LSU defense. RB Perkins had two 100 yard rush games, but those were vs lowly SBC D's, Troy and MT. The OL avg 6'5" 307 and after avg 181 rush ypg (4.9) in the first 7 games, they were held under 100 yards in 4 of their last 5 games including 3 times under 50! Overall MSU has my #42 ranked offense. MSU has a slightly better D in terms of ranking (my #34) and is led by Sr LB Lawrence, who has led the Bulldogs in tackles in back-to-back years. The DL improved in rush yards allowed from 175 (4.4) last year to 166 (4.3) this year, but the sacks dropped from 27 last year to just 19 this year. After holding opponents under 20 ppg the last 2 years, MSU has given up 22.4 ppg this year. MSU has my #53 pass eff D, but with an impressive 17-16 ratio. The Bulldogs made a huge jump in my ST rankings from #62 last year all the way up to #26 this year. KR Jameson Lewis is #17 in the nation avg 28.1 ypr.
While on the surface you may think this is a mismatch with an SEC team going against an overmatched, slower, typical Northwestern team, I feel this Wildcat team is undervalued at 9-3, as all 3 of their losses were blown 4Q leads and they very easily could have found themselves playing in a much bigger bowl. Nonetheless, the NCAA record 9 game bowl losing streak has to eat at Fitzgerald everyday and now he finally has a legitimate chance to end the Wildcats drought. NU picks up its first bowl win since 1948.
PHIL'S FORECAST: NORTHWESTERN 30 MISSISSIPPI ST 27
_______________________________________________________________________________________________________________________
CAPITAL ONE BOWL
vs
1:00 pm • ABC • Florida Citrus Bowl • Orlando, FL

The losers of the SEC/Big Ten Title games meet here for the 2nd time in their history with NU winning the 1st meeting 45-6 in the '69 Sun Bowl. The Huskers make their 2nd straight trip to Orlando where they are 0-2 including last year's loss 30-13 loss. NU HC Pelini is 3-2 in bowls but has lost his last 2 and this is his 2nd matchup vs an SEC team. NU is allowing 30 ppg and 400 ypg in their last 17 away from home (8-9). The Huskers have played my #44 schedule. UGA has now been to a bowl in each of HC Richt's 12 seasons going 7-4 including twice to this very bowl in '03 and '08 coming out victorious in both (8th NYD bowl under Richt). UGA has played my #38 toughest schedule including 6 bowl caliber squads going 4-2 outscoring them by a 30-17 margin (outgained those foes 395-362).

NU came into this season looking to win its 1st conference title since '99 and get to its first BCS bowl since '01. After the Huskers longest in-conference win streak (6 games) since '01 they fell far short of their goal after an embarrassing 70-31 pasting by Wisconsin in the Big Ten Title game. The hurry up offense is run by the school's all-time leading passer Martinez who led the Big Ten in pass eff but also had 8 TO's including 2 pick-sixes in NU's 3 losses. He did lead the Huskers to four 4Q come-from-behind wins which clinched the Legends division. RB Burkhead was considered a darkhorse Heisman candidate coming into the season but battled injuries which caused him to miss 6 games although he still avg'd 7.2 ypc. Speedy Abdullah led the Huskers with 1,089 (5.0) as a soph. The WR corps is among the Big Ten's best with Bell being the big play threat while #2 Enunwa is a physical downfield blocker. The OL (6'4" 300) features 3 ex-walk-ons and allowed 30 sacks (8.5%) with C Jackson (ankle) missing the Big Ten Title game. NU has my #18 offense and #35 D. The smallish DL (6'4" 266) allowed 418 rush ypg (8.1) in their 3 losses this year including a school record 539 rush yards to Wisconsin where they greatly missed Sr Steinkuhler (knee, out here). DE Martin (8.5 sks) is #3 in the Big Ten in sacks. Compton leads the team in tackles but the LB's are still a unit in transition from the Big 12 to the more physical Big Ten. The Huskers have my #9 pass eff D (148, 46%, 13-11) as they led the FBS in pass D using press coverage. The ST's (#92) were a disappointment as the coverage units allowed 11.5 on PR and 21.3 on KR. The return units were better with PR Abdullah (13.1) and KR Bell (23.2). K/P Maher hit 19-25 FG's including 3-5 from 50+ although his net was just 36.5.
The Bulldogs have my #11 ranked offense avg 37 ppg and 458 ypg. Jr QB Murray leads the unit starting all 40 games in his career and trailing just David Greene and
Eric Zeier for the all-time passing mark here. UGA features a solid true frosh RB duo in leading rusher Gurley and #2 Marshall who have combined for 83% of the team's rushing yards and 24 of their 31 rushing td's. King and Mitchell are the top 2 receiving targets here but they will be forced to play without their #3 WR Brown after he tore his ACL vs Ole Miss. The OL avg 6'4" 309 and paved the way for 184 ypg (4.9) on the ground while allowing 25 sacks (6.8%). The Bulldogs have my #11 ranked D that allows 19 ppg and 351 ypg. The 3-man DL unit (6'3" 308) struggled in stopping the run this year as they allowed 178 ypg (4.1) on the ground, their worst mark since the 1994 season. The group recorded just 3.5 of the team's 27 sacks (13%). While Ogletree leads the team in tackles despite playing just 9 games, the real story at LB has been the continued dominance of Jarvis Jones who is tied for 4th in the nation in sacks while leading the FBS in tfl. UGA finished with my #48 ranked pass eff defense (174 ypg, 57%, 11-11 ratio) led by #2 tackler SS Williams. Georgia had my #24 ranked ST's which had Gurley avg 34.7 yards per KR (1 td) in his 7 att's on the year (Malcolm Mitchell 23.1 per KR).
This game pretty much comes down to motivation as both teams were one win away from a BCS game and in UGA's case, one play away from the title game. Both teams prefer to run the ball and have great RB duos and while Martinez is a threat to run, I prefer Murray's ability to stretch the field vertically in the passing game. I also like the fact that Georgia has a big D edge even with the loss of NT Jenkins. This game will be tight early but I expect the Bulldogs to get a couple of stops late and pull out the win as they become just the 3rd Bulldog team to win 12 games.
PHIL'S FORECAST: GEORGIA 34 NEBRASKA 24
_______________________________________________________________________________________________________________________
OUTBACK BOWL
vs
1:00 pm • ESPN • Raymond James Stadium • Tampa, FL

This is the 3rd meeting between the schools (1-1; '80 & '85) and their 1st post season matchup. Both teams have had success in Tampa as UM is 3-1 with their last visit in '02 while SC is 2-1 (last in '08). This is UM's 3rd straight bowl and 2nd under HC Hoke who is 2-1. This is the Gamecocks' 5th consecutive bowl and while SC is 5-12 all-time in bowl including some embarrassing losses, last year they easily beat Nebraska 30-13. Spurrier is 8-10 all-time in bowls including 2-4 here and has never faced UM in his legendary career. The Wolves were 5-4 vs bowl eligible teams this year outscoring them 23-22 despite being outgained 337-333 while SC was 4-2 outscoring them 27-19 and outgaining them 340-303.
UM entered '12 as the Big Ten's highest ranked team at #8 following last year's 11-2 season including a BCS bowl win. The hopes were that QB Robinson would continue to mature to a more pro style system which would rely more on the legs of Toussaint (1041, 5.6 in '11) thereby keeping him healthier. An injury to top deep threat Roundtree and depth issues caused #2 QB Gardner to move to WR while Toussaint was suspended for the opener. The result? A lopsided 41-14 loss to Bama in which UM gained just 269 yards & 11 FD's. For the 2nd straight season UM scrapped its pro set plans and D-Rob ran for 873 yards (7.9) in the next 6 games (8th player NCAA history run/pass for 40 td's). TO's continued to be an issue for Robinson as he had 5 vs ND. When D-Rob was injured vs Nebraska rFr Bellomy hit just 3-16 (3 int) in the loss. Gardner returned to QB (3 sts) and added the long ball with WR's Gallon and Roundtree accounting for 585 yards (493 in 1st 8). D-Rob returned vs Iowa & OSU running for 220 yards (9.6), but never throwing a pass. Toussaint never got on track before being OFY (leg) thanks to an OL (6'5" 304) which had 3 new starters. UM allowed 15 sacks (5.3%) and the matchup to watch will be between future 1st RD DC's LT Lewan vs SC's DE Clowney. UM has my #37 offense and #24 D. The rebuilt Wolves DL (6'4" 285) struggled at the POA vs Bama's powerful OL and then AF's option (comb 522, 4.6) before settling in allowing 135 (3.5) the rest of the season. LB Ryan led the Wolves in tackles, sacks and tfl. After losing their top CB in the opener, UM got their 1st int in the 4th game. UM finished #2 in the FBS allowing 155 ypg (59%) with a 12-7 ratio but ranked #65 in my pass eff D as they faced a weak slate of QB's. UM has my #58 ST's led by P Hagerup (45.0, 36.6 team net) but he was susp'd for this game and K Gibbons who hit 14-16 including the game winner vs MSU and the last play game tying FG vs NW.
SC has enjoyed its best back-to-back seasons in school history as they are 21-4 the last 2 years but thanks to the uneven SEC schedule, they have missed out on the SEC Championship game in each of the last 2 years despite going 12-1 vs their SEC East counterparts. Spurrier has come a long way from his Fun-N-Gun days at UF as the Gamecocks are more run-heavy (59-41% run/pass). QB Shaw has battled through injuries and missed 2 games but was efficient with a 15-7 ratio (#3 rush). Backup Thompson was very impressive in his 2 starts with an 8-2 ratio including the regular season finale vs Clemson where he threw for 310 yards (3 td) and Spurrier will have an interesting decision to make here. For the 2nd year in a row, the Gamecocks lost their All-SEC RB Lattimore to a knee injury but Miles stepped up with 207 (3.6) in the last 3. SC doesn't have an NFL-caliber true WR (unlike last year) as they rely heavily on converted WR Ellington, their RB's and TE Cunningham. The OL with 1 Sr starter (6'5" 320) dealt with uneven play at the OT spots and saw their rush #'s decrease to 143 (3.6) a year after avg 192 (4.5). They did give up 35 sacks (10.6%). Overall, SC has my #59 offense. The #8 D, for the 2nd consecutive year, is the strength of the team and it starts up front with arguably the NCAA's best pass rushing DE duo in Clowney and Taylor. Clowney has definitely lived up to expectations as he leads the country with 21.5 tfl including 4.5 sacks vs CU. Wilson/Bowens man a solid 1-2 punch at LB as SC is allowing just 17.4 ppg (fewest since '00). The secondary is a solid #22 in my pass eff D allowing 57% with a 15-14 ratio. The #51 ST's has struggled. While K Yates has hit 11-15, P Hull is avg just 39.4 (tm net 36.0). The bright spot is PR Sanders who is avg 14.5.
While Mich fans may be disappointed at 8-4 coming off a Sugar Bowl win last year, I am not. When you look at UM's losses they all came on the road and against 3 of the top 5 teams in the country and to a 10 win Nebraska team when D-Rob went out in the 1H. On the other side, SC avoided A&M and Bama from the SEC West. Both teams are similar with their starting RB's out and both will likely play 2 QB's here. Therefore, I'll call the Gamecocks coming out on top late in a close one.
PHIL'S FORECAST: SOUTH CAROLINA 24 MICHIGAN 21
_______________________________________________________________________________________________________________________
ROSE BOWL
vs
5:00 pm • ESPN • Rose Bowl • Pasadena, CA

In a surprise move, Bielema left UW to become HC at Arkansas. Despite finishing 3rd in their division behind ineligibles Ohio St and Penn St, the Badgers steamrolled Nebraska to become the first Big Ten team to go to 3 straight Rose Bowls since Michigan from '76-'78. The Badgers are the 1st team with 5 losses to get to Pasadena where they are 3-5 including back-to-back losses to TCU (21-19) and Oregon (45-38). These teams last faced each other in the '99 Rose Bowl when the heavily favored Badgers featuring Heisman winning RB Dayne won 17-9. The Badgers are 4-0-1 vs the Cardinal all-time. After back-to-back wins against UCLA in the regular season finale and the Pac-12 Title game the Cardinal are back in the Rose Bowl for the 1st time since the '99 meeting with the Badgers (13th all-time appearance) and are in their 3rd straight BCS bowl ('10 win Orange Bowl vs Va Tech, '11 lost Fiesta Bowl vs Okla St). HC David Shaw has now earned back-to-back Pac-12 COY honors. Stanford played my #8 toughest schedule, while Wisconsin played my #50.
UW used 3 different QB's this year with Maryland summer transfer O'Brien initially winning the job of replacing Russell Wilson in August. O'Brien started the first 3 games but struggled getting the ball downfield and was benched due to TO's. Ex-walk-on Stave started the next 6 games until being KO'd for the reg ssn (collarbone) vs MSU but he could get some snaps here. With a bye to regroup, the Badgers went to Phillips, who hadn't seen any meaningful playing time since '09 due to knee injuries. In 4 starts down the stretch he avg'd just 114 ypg (55%) with a 4-1 ratio but his mobility aided a run game which avg'd 367 ypg (7.4) in that stretch with 2 games of 500+ yards – more than 2 FBS teams ran for the entire season! Even in back-to-back losses to OSU and PSU, Phillips threw last minute td's in regulation to send both games to OT. The beneficiary, obviously, was all-time FBS td leader Ball who has run for 296 (5.5) in his first 2 Rose Bowls. White and speedster Gordon (10.8 ypc!) who ran for 216 yards in the Big Ten Championship game round out the RB trio. UW has failed to find a complimentary WR to Abbrederis who still more than doubled the #2 receiver in yards despite being double teamed. The typically huge OL (6'5" 326) allowed 27 sacks (9.9%) as OT's Wagner and Havenstein were banged up. UW has my #31 offense and #14 D. The Badgers DL (6'4" 291) is stout in the middle due to DT's Allen and Hemer as UW is #21 in the FBS in rush D (125, 3.7). The LB's are the top 3 tacklers with two All-B10 honorees in Taylor and Borland and the Badgers allow just 19.1 ppg (#19 FBS). UW has my #30 pass eff D (197, 55%, 18-8) led by CB Smith. Badgers' ST (#103) were inconsistent. They hit 10-18 FG's including 2-7 from 40+. P Meyer had just a 36.9 net. The top PR is Abbrederis (7.4) and KR is Doe (33.4 on 5). The coverage units allowed 19.6 on KR and 6.6 on PR.
Stanford has my #46 offense this year as they avg'd 29 ppg and 377 ypg. With the departure of #1 DC Andrew Luck many thought this unit would struggle but after Nunes began the season as the starter, HC Shaw opted to make a change a few weeks back by getting rFr Hogan onto the field full-time after playing occasionally as a Wildcat QB. Hogan possesses a solid arm to go with good mobility. The key figure in the success of the offense had to be Pac-12 OPOY Taylor who surpassed the likes of Toby Gerhart and Darrin Nelson this year to become SU's all-time leading rusher. Taylor also finished 2nd on the team in receptions behind Mackey finalist TE Ertz whose td catch in the back of the EZ late in the Oregon game saved their season and got them here. The OL avg 6'5" 299 and paved the way for 173 ypg (4.4) on the ground while allowing 19 sacks (5.0%). The D has my #4 ranking (18 ppg, 339 ypg) and deservedly so after holding Oregon to just 14 points in an OT win a few weeks back. The Cardinal were hoping to get Sr NT Terrence Stephens back here after he missed the final 2 games of the season, however he was ruled ineligible after a secondary violation of NCAA rules. The 3-man DL unit recorded 22 of the team's 56 sacks while allowing 88 ypg (2.8) on the ground. The LB unit is arguably the best in the Pac-12 with leading tackler Skov in the middle and converted DE's Murphy and Thomas lining up on the edges. Despite the loss of 3 starters in the secondary this year the Cardinal were able to finish #12 in my pass eff D thanks to ball-hawking safeties Reynolds and Richards who combined for 9 int's. Stanford has my #56 ranked ST's unit behind the consistent PR's of Terrell (12.6).
This Rose Bowl matchup features 2 very similar teams that prefer to run the ball and are physical up front on D. While Stanford clearly has the edge taking on a UW team with an interim HC, expect the Badger players to play with a lot of emotion behind Alvarez and coming off back-to-back close Rose Bowl losses. Keep in mind Alvarez has the best bowl win % of any coach in CFB history who has coached at least 11 bowl games. I also like the fact that between these two teams, 15 of their games this year (including 6 OT) have been decided by a td or less which has me calling for this to go down to the wire.
PHIL'S FORECAST: WISCONSIN 21 STANFORD 20
_______________________________________________________________________________________________________________________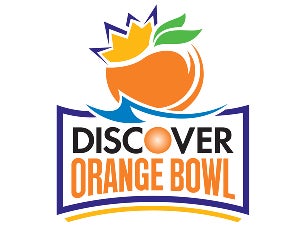 ORANGE BOWL
vs
8:30 pm • ESPN • Sun Life Stadium • Miami, FL

This will be the 1st meeting between the teams and the 1st ever appearance by a MAC school in a BCS bowl game as the Huskies got past fellow BCS candidate Kent St in 2OT during the MAC Title game. NI is playing in its 8th all-time bowl (4-3) and is in its 5th straight bowl but will go without HC Dave Doeren who took the head coaching job at NC State. Popular OC Rod Carey was named the new HC. The Noles have been to 31 consecutive bowls (FBS best) and this will be Fisher's 3rd bowl game (3-0) including defeating the Irish 18-14 in the Champs Bowl last year. The Noles were 6-1 vs bowl caliber teams outscoring them 31-22 (outgained foes 422-334). Expectations were high for FSU and, had they not lost to NCSt, that Florida game may have had National Title implications. FSU captured its 1st ACC Championship in 8 years with a 21-15 win over a 6-6 GT team. FSU has a 1-5 BCS bowl record and is 3-5 in the Orange Bowl including a National Championship in 1994.
The back-to-back MAC Champs have won 12 straight games and are led by MAC OPOY QB Lynch who ran for an FBS QB record 1,771 yards. Lynch has 8 games this year with 200+ pass/100+ rush and 4 games with 150+ pass/run while the rest of the FBS QB's combined have 5. He is equally dangerous through the air with a 24-5 ratio and he IS the NI offense (#32). With RB Settle out for the last couple of games (ankle), Daniels has come on with back-to-back 100 yard games and gives NI another option out of backfield. At WR Moore earned 1st Team All-MAC honors as he caught as many passes as the #2 and #3 rec's did combined. The OL which avg 6'4" 296 with 0 Sr starters helped pave the way for 250 rush ypg (5.6) while allowing just 14 sacks (3.8%). The #45 D is led by a pair of DL who are the best 1-2 punch in the MAC at getting after QB's as Baxter and Progar combined for 18 sacks and NI ranks in the Top 10 with 40 sacks on the year (most here since '02). With the DL/DB's ranking among the MAC's best, the LB corps is often overlooked but Clark (10 tfl) is the best of the bunch. First Team All-MAC S Ward leads the team in tackles while CB Melvin ranks in the FBS Top 10 with 18 pd's and they combine to help a secondary that ranks #27 in my pass eff D allowing 55% with a 10-15 ratio. The #4 ST's are highlighted by K Sims who is 7-9 from 40+, KR Lewis (25.0, 1 td), and a PR coverage unit that is allowing just 2.0 ypr.
The Noles are not short of talent on offense with 5 All-ACC players. Led by QB Manuel, FSU has my #14 offense avg 40 ppg and 466 ypg. Manuel finished #10 in the FBS in pass eff and his best performance may have been vs Clemson when he threw for a career high 380 (77%, 2-0 ratio) while rushing for 102 yards. RB Thompson was on pace to be the 1st FSU RB since '96 to eclipse the 1,000 yard mark but injured his knee vs Miami. The 1-2 punch of Freeman and Wilder replaced him and have combined for 1,213 (6.2). Manuel has a slew of targets at wideout that have the ability to change the game with any touch including #1 WR Greene & #3 Benjamin (16.6 ypc). The OL avg 6'5" 319 paving the way for 203 ypg (5.5, the best since '95) while allowing 26 sacks. C Stork and converted DL Erving earned All-ACC honors. FSU has my #5 D allowing 15.1 ppg & 253 ypg on the year but will be without DC Stoops who took the HC job at Kentucky. The DL is the deepest and most talented in the country but suffered 2 key injuries to AA DE Jenkins and most recently DE Carradine (#2 tackler). But as mentioned, they are deep allowing 92.6 rush ypg (2.8) with 21 of the team's sacks featuring ACC DPOY Werner (18 tfl). Four players on FSU's D were in the running for the award!! Three of the top 4 tacklers are at LB including #1 tackler Jones and Smith who also added 9.5 tfl. The Noles have my #5 pass eff D ranking allowing just 161 ypg (50%) with a 12-10 ratio. The secondary is led by future NFL'r shutdown CB Rhodes (3 int) and hard hitting safety Joyner (1st Tm ACC). FSU has my #3 ST's ranking led by K Hopkins (24-28) who is the all-time leading scorer in the FBS. Greene has 2 of FSU's 3 PR td's this year.
Clearly one of the biggest mismatches in recent bowl history with NI becoming the 1st non-AQ team to make a BCS bowl with a loss and their biggest win was vs a fellow MAC team in Kent St. On the other side, it could be argued that FSU, prior to the UF game, was the most impressive 1 loss team in the country. While I respect NI QB Lynch, his recent comments talking about FSU defenders being on their knees in the 4th quarter will certainly have the attention of the FSU defense which is the most speed the Huskies have ever seen and it will show come tonight.
PHIL'S FORECAST: FLORIDA ST 37 NORTHERN ILLINOIS 17
Phil Steele is a college football analyst who has been publishing his annual College Football Preview since 1995. His magazine is regarded as one of the best in the business.
Google+
Categories:
Bowl Projections, College Football Forecasts
Capital One Bowl, Florida St, Gator Bowl, Georgia, Heart of Dallas, Heart of Dallas Bowl, Michigan, Mississippi St, Nebraska, Northern Illinois, Northwestern, Oklahoma St, orange bowl, Outback Bowl, Purdue, rose bowl, South Carolina, Stanford, wisconsin